Inspired by the growth and demand for Construction Chemicals in the Construction / Development & Infrastructure Industry in the South East Asian Region, especially Malaysia, Solid Green Tech promises to 'Solidifying Construction' by producing the most unique and sophisticated construction chemicals in order to enhance the performance of respective industry professionals and ultimately increasing value for the end users in the long run.
The company's long term joint venture with highly reputable multinational companies appeals to the various industries as its products are designed to strike a perfect balance between technicality and practicality, which makes them suitable for the
Malaysian market. SOLID's product credibility and its company's trustworthy background not only appeals to the local market but its products and services are recognized internationally as well.
Solid Green Tech aspires to be recognized by industry professionals as the Primary Choice for the range of Construction Chemicals in Malaysia. Furthermore, the company strives to innovate products and services for other industries, namely Oil & Gas, Renewable Energy & Agriculture. This vision would ultimately boost the image of Malaysia in the eyes of the world, in terms of Green Technology Innovation.
REPUTATION
Solid Green Tech's priority is to establish a prominent reputation in the Construction / Development and Infrastructure Industry, as the brand that increases client's job
performance and delivers effective results at an affordable price.
GREAT R&D DEPARTMENT
The SOLID team will continue its Research & Development (R&D) by identifying issue(s) faced by industry professionals and create practical solutions that will reduce work efforts and increase job efficiency.
TALENTED WORKFORCE
Solid Green Tech wishes to establish a Talented Workforce by encouraging Eco-based Innovation that goes Beyond Market Expectations. The SOLID policy would become a platform for talented employees to put their ideas to work and progressively gaining maturity in their respective fields. This initiative by the company would enable employees to climb up the 'corporate ladder'.
NETWORK DISTRIBUTION
Solid Green Tech aims to expand its reach to all the states within Peninsular Malaysia as well as East Malaysia via a Network of Passionate State Distributors, Dealers and Certified Applicators who will gain rights to market and distribute the SOLID brand in their representing states.
We take pride to introduce ourselves as a team of exceedingly skilled and knowledgeable personnel, which is committed towards the growth and development of the company. Our qualified team members have an astounding vision of enhancing the construction and development industry by providing quality products and services.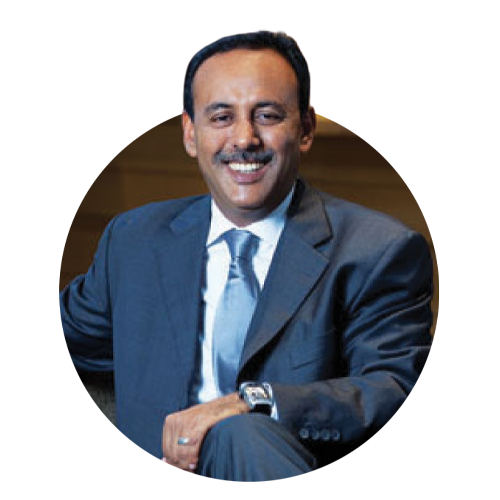 Dato' Abdul Hamid Sheikh Mohamed
Director
He is a Fellow of the Association of Chartered Certified Accountants (ACCA). A graduate of Emile Woolf School of Accountancy in London he started his career in the accounting firm Messrs Lim Ali & Co. / Arthur Young. Later in 1989, he joined Bumiputra Merchant Bankers Berhad where he rose to become a Manager.
In 1994, joined Amanah Capital Malaysia Berhad as a Senior Manager Corporate Planning, heading the newly created Corporate Planning department under the Corporate Services division. He was promoted to Assistant General Manager, Corporate Planning in 1997 and Head of Corporate Services division in January 1998.
He joined the Kuala Lumpur Stock Exchange (KLSE) in May 1998 as Senior Vice President in charge of Strategic Planning and International Affairs division and was promoted to Deputy President of Strategy and Development division in 2002. He was re-designated as Chief Financial Officer in 2003.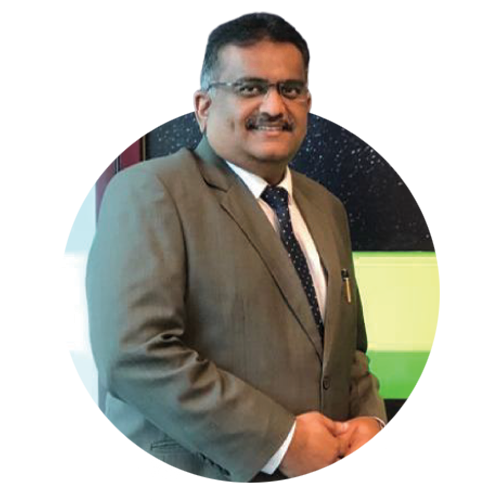 Rajesh Kumar
Managing Director
Just over 25 years ago, Axstech Asia's Managing Director, Raj, had formed and successfully ran two companies, R.M Carpets and Furnishings & SRINI Construction. The industrious entrepreneur, having built a solid reputation in the industry then embarked on a new venture, which was dedicated at providing special solutions, such as Waterproofing, Flooring & Maintenance / Building Restoration. Raj realized that there was a growing demand for professional and honest service providers in the aforementioned sectors – his commitment into the business has led the company to where it is today and his enthusiasm will further escalate the company and the industry to greater heights.
Divyesh Kamani
Director of Operation
Driven by the sheer enthusiasm for business and the spirit of entrepreneurship, SOLID's Director, Divyesh Kamani, has set high expectations for SOLID's success. Divyesh being a confident young entrepreneur who has a keen eye for innovative ways to solve problems, particularly in the Construction and Development field, has paved the way for the aforementioned company in the Malaysian Construction Industry. Divyesh's passion motivates him to lead the company and its renowned brand (SOLID) towards an expansion in ASEAN Nations. Archidex 2013 & 2014 (South East Asia's Biggest Architectural Exhibition) has given both Raj and Divyesh a boost in pursuing into this business and making it big.